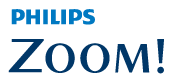 You deserve a bright, confident smile. Professional, in-office teeth whitening with Philips Zoom Quick Pro is safe, simple, and one of the fastest ways to improve the beauty of your smile. Plus, Philips Zoom Quick Pro is championed by dentists and patients as a pain-free, easy process.
Philips Zoom QuickPro (Smile To Impress!)
• A few minutes with us can get you a noticeably whiter smile. Ask us how.
• Fast, Safe, Effective, Convenient and most importantly –affordable!
• Finally, an innovative whitening solution that can be scheduled during your regular dental appointment.
• The new Phillip Zoom QuickPro whitening varnish uses a breakthrough technology to give you a whiter smile in the time it takes to buy a cup of coffee.
Your dental professional brushes on the whitening varnish in just a few minutes and sends you on your way. A half-hour later, you simply wipe it off, revealing a smile that's up to four shades whiter.
QuickPro's sealant layer keeps the whitening varnish from getting onto your soft tissue and the low volume formula leads to little to no sensitivity.